Photos courtesy of Arts Council of Northern Ireland
Jazzlife Alliance is a talent development organisation based in Northern Ireland under the artistic direction of internationally-acclaimed, MOBO Award nominated jazz musician David Lyttle. We have provided high-level mentoring opportunities and professional experience to exceptional talent in Northern Ireland, as well as the Republic of Ireland and Britain. Along with David Lyttle, our mentors have included Django Bates, Jesse Van Ruller and Jaleel Shaw.
In September 2021 we launched our flagship educational initiative, Jazz Juniors, thanks to the continued support of the Arts Council of Northern Ireland. The first Jazz Juniors ensemble features 9 gifted young people aged 9-16 which was selected from a nationwide call for talent. As well as working with David Lyttle each month at the MAC, Belfast, they receive masterclasses from acclaimed jazz musicians and perform concerts nationally. These young musicians can remain with Jazz Juniors until the age of 18 and an additional ensemble will be added each September.
We are very grateful for the support of the Arts Council of Northern Ireland, the PRS For Music Foundation, the Honourable The Irish Society and the Wavendon Foundation who have supported our work over the past year.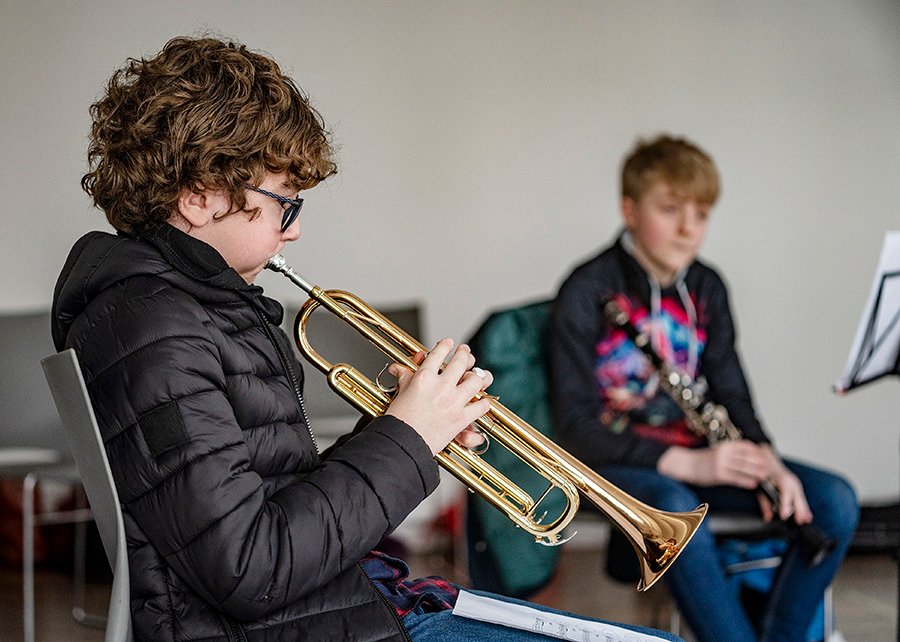 We are proudly supported by